Simple Oven Baked Salmon with Herbs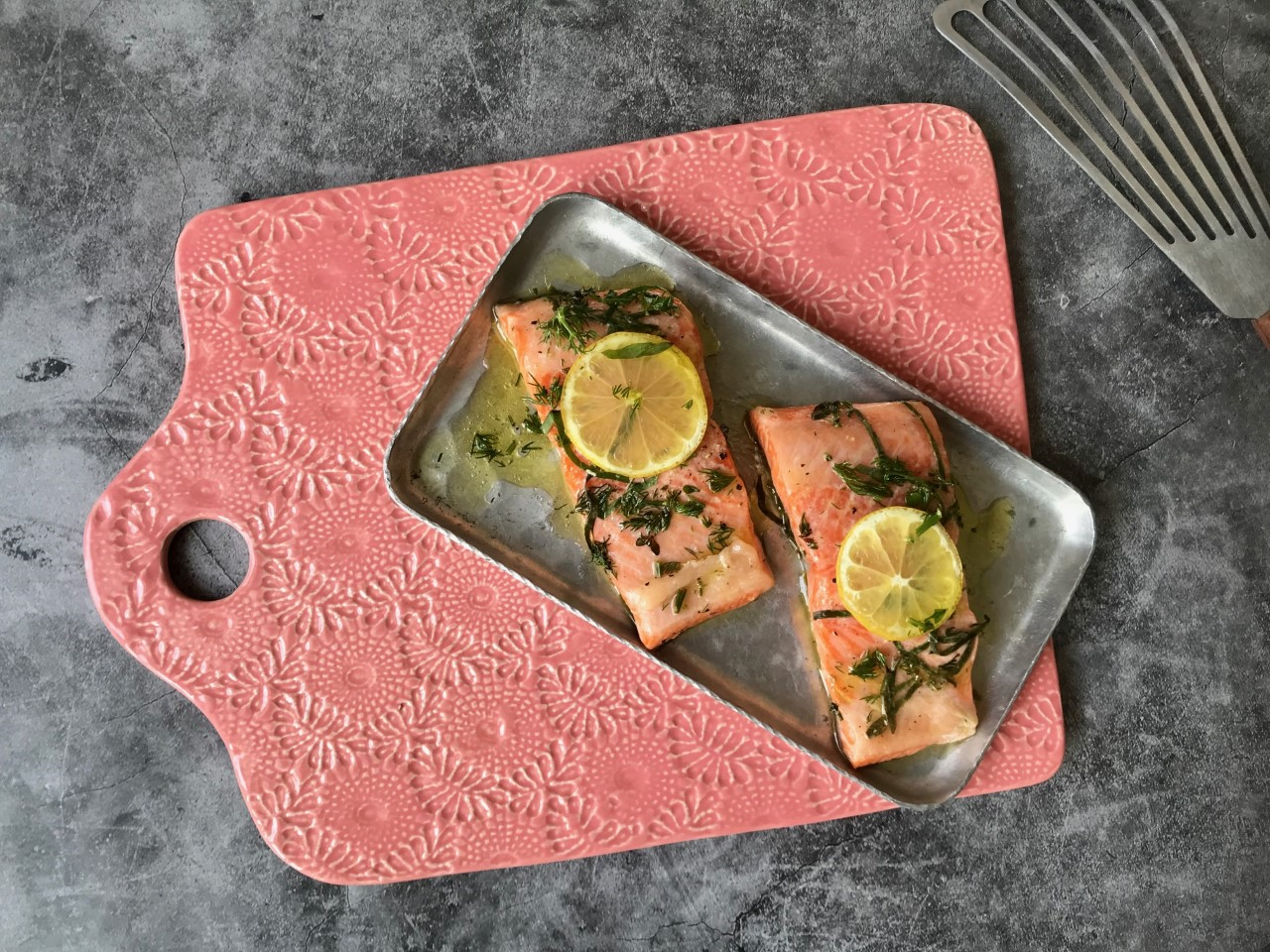 There's a fish monger at our local farmer's market. He's always selling the most lovely, freshly caught, fish. For me, there's nothing better than a simple piece of fish, doused in fresh herbs and lemon juice. It's so easy to make and tastes great. You can serve it with my spanakorizo.
Baked Salmon with Lemon and Herbs
Serves 3
1 pound salmon, cut into 5-6 ounce pieces
1/2 cup finely chopped fresh herbs, I suggest oregano, thyme, basil and dill
1/4 cup olive oil
2 tablespoons lemon juice
half a lemon sliced into rings
1/4 teaspoon salt
Combine the herbs, olive oil and lemon juice. Sprinkle the salt onto the salmon filets. Marinate the salmon in the herb mixture for several hours, or overnight.
To bake, preheat the oven to 350F. Place the salmon on parchment lined baking sheet. Bake the salmon for 8 to 10 minutes, depending on how well-done you want your fish. Keep in mind that fish and meat continue to cook for several minutes after they are removed from their heat source. So I always suggest removing it from the oven when it's almost ready.