Light & Fluffy Buttermilk Pancakes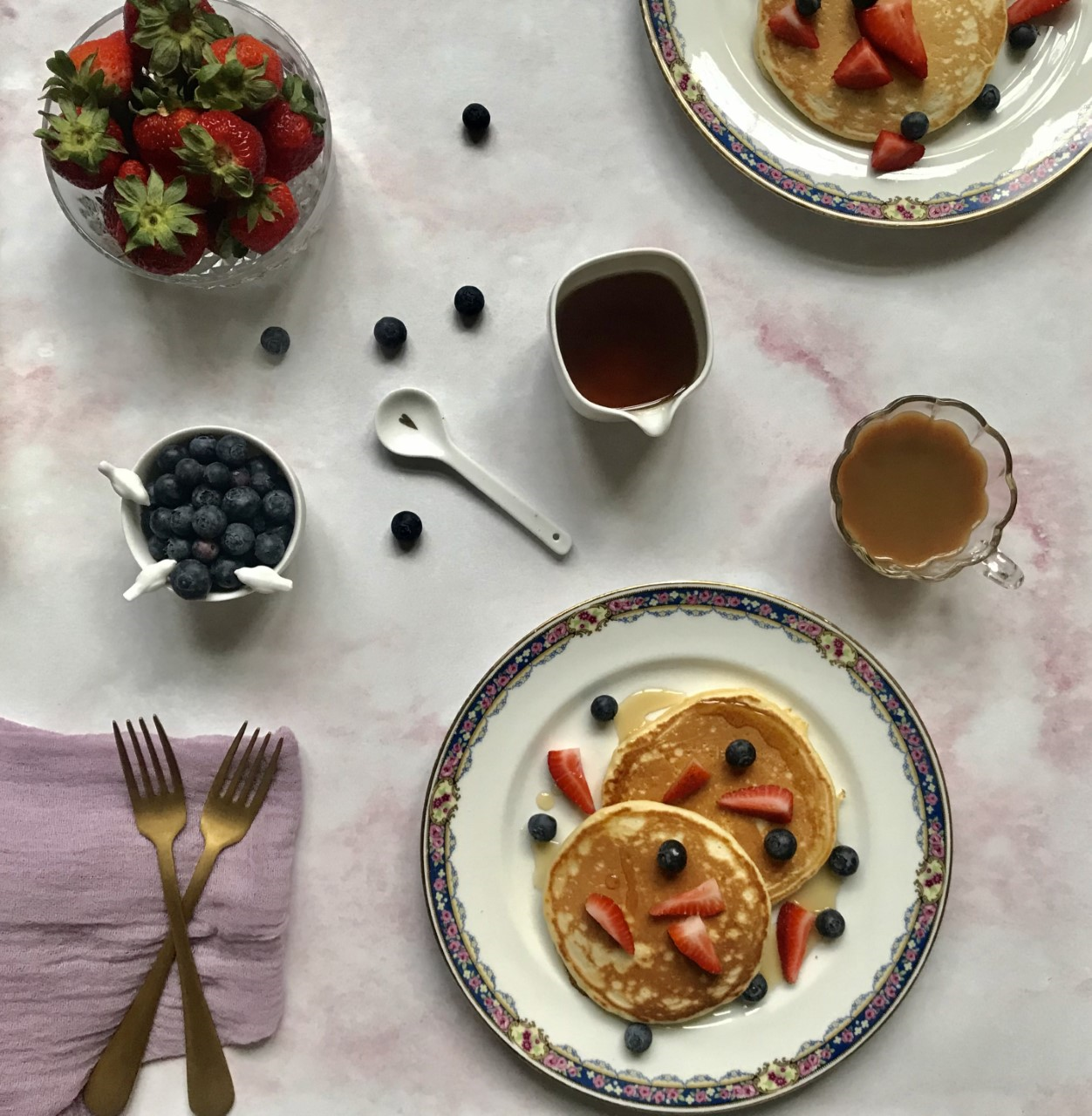 This weekend is Rosh Hashanah, the Jewish New Year. In honor, I'm making Tal buttermilk pancakes. It's not a traditional dish for a new year feast, but Tal likes them. I thought pancakes would be something fun and easy for a weekend celebration. Plus, I have plans for the extras I'll be making. Here's a hint. It has to do with a fun substitute for sandwich bread. So, if you have kiddos at home, and are in need of some lunch bag inspiration, make extras. I'll be posting a school lunch recipe with the leftovers next week!
Pancakes
Makes 6
1 1/2 cups all-purpose flour
1 tablespoon and 1/2 teaspoon baking powder
1/4 teaspoon baking soda
1 teaspoon salt
1 tablespoon sugar
1 cup buttermilk (alternatively, use one scant cup milk plus one tablespoon white vinegar)
1/2 cup plain Greek yogurt
3 tablespoons melted butter
1 egg
In a large mixing bowl combine the flour, baking powder, baking soda, salt and sugar. Create a well in the center and add the buttermilk, Greek yogurt, melted butter and an egg. Whisk until thoroughly combined.
To cook the pancakes, heat a large skillet or flat griddle, over medium heat. Grease lightly with oil or butter. Pour ½ cup of batter into the hot skillet. Cook for several minutes. Flip when the edges start to dry, and bubbles appear on top of the pancake. Cook for several more minutes on the other side.
Transfer to a warm plate. To serve, top with fruit, maple syrup and a dash of powdered sugar.